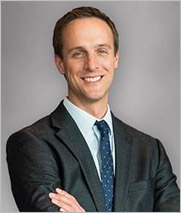 MATTHEW J. MAHLBERG, MD
Colorado Center for Dermatology &
Skin Surgery
Join Matthew Mahlberg, MD as he introduces the new Light & Bright treatment. Using the patented Ellipse IPL and Frax 1550 technologies on the Nordlys system, the Light & Bright treatment reduces pigmentation & redness and improves textural irregularities. Hear the results of a clinical study on this new practice-building treatment!
Thank you for your interest. This event has concluded. Please click here to visit the video archive.

I permit Modern Aesthetics to send me email updates and agree to their Privacy Policy

By submitting this form, you agree to provide your contact information to Candela Medical and to their privacy policy. The client may contact you to follow up.